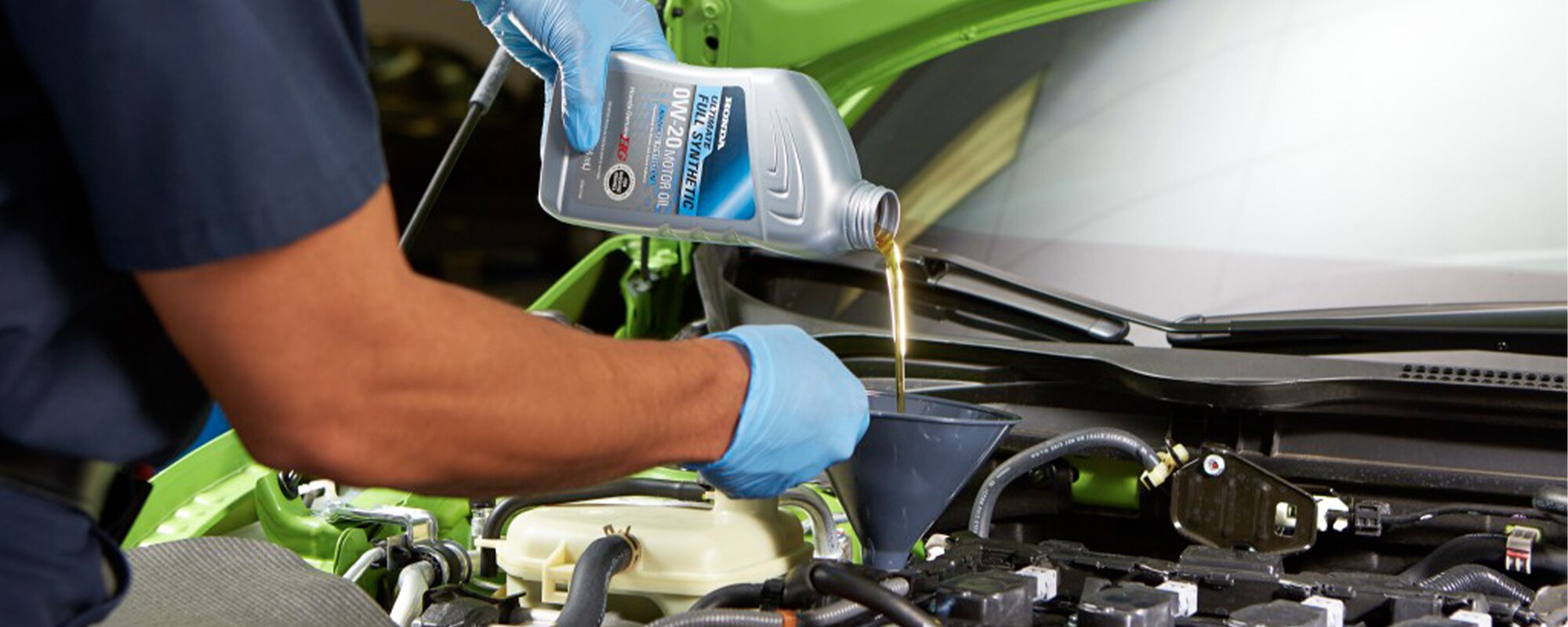 Few vehicles on the road today tout the total package of reliability and drivability of Honda models. That isn't to say that Honda vehicles are not prone to warning signs if it is nearing or past an oil change. Performing routine oil changes will keep your engine running smoothly while extending its lifespan and even improve your gas mileage! As a general rule of thumb, vehicles manufactured before 2008 should have its oil changed every 5,000 miles or six months, whichever arrives first. Vehicles manufactured after 2008 can often be stretched out to between 7,500 and 10,000 miles depending on manufacturer specifications, and the experts at your local Honda service center can expand more upon these scenarios. Below is a list of warning signs that your Honda model is in need of a Honda oil change appointment:
Excessive and dark exhaust smoke: When you see too much smoke billowing out of the exhaust pipes of your Honda model, it may be a symptom of bigger issues. Modern automobiles produce fewer emissions than ever before, so excessive exhaust smoke can be a sign that the oil is dated. Poor oil constitution can also lead to engine failure, seizing, and cracked or blown gaskets.

Increased engine noise: As the motor oil thins out, becomes sludge, or takes on a poor texture, there are many concerning noises that may be coming from your engine. The lubricating qualities of engine oil allow all the moving parts to work in concert, so, if you hear "knocking" from your motor when you are on the move, it may be time for a Honda oil change.

Shaking at idle: Much like the increased noise, your engine still shaking at idle after the vehicle has warmed up is not a good sign.

Intermittent or persistent check engine light (CEL): This one seems like a no-brainer, but if you have the CEL, "SERVICE ENGINE SOON," or some other symbol or language displayed on the gauges in addition to the Oil Life Indicator, bring your vehicle to your local Honda service center for a Honda oil change. This will also give our factory-trained technicians an opportunity to diagnose many other problems.

Low Oil Indicator: If your vehicle is burning oil or is on the last legs for the current batch of motor oil, the low oil indicator is a sign that you should schedule a Honda oil change. It is possible to top off between changes to, but drastic drops in oil level can cause permanent engine damage, particularly in extreme weather.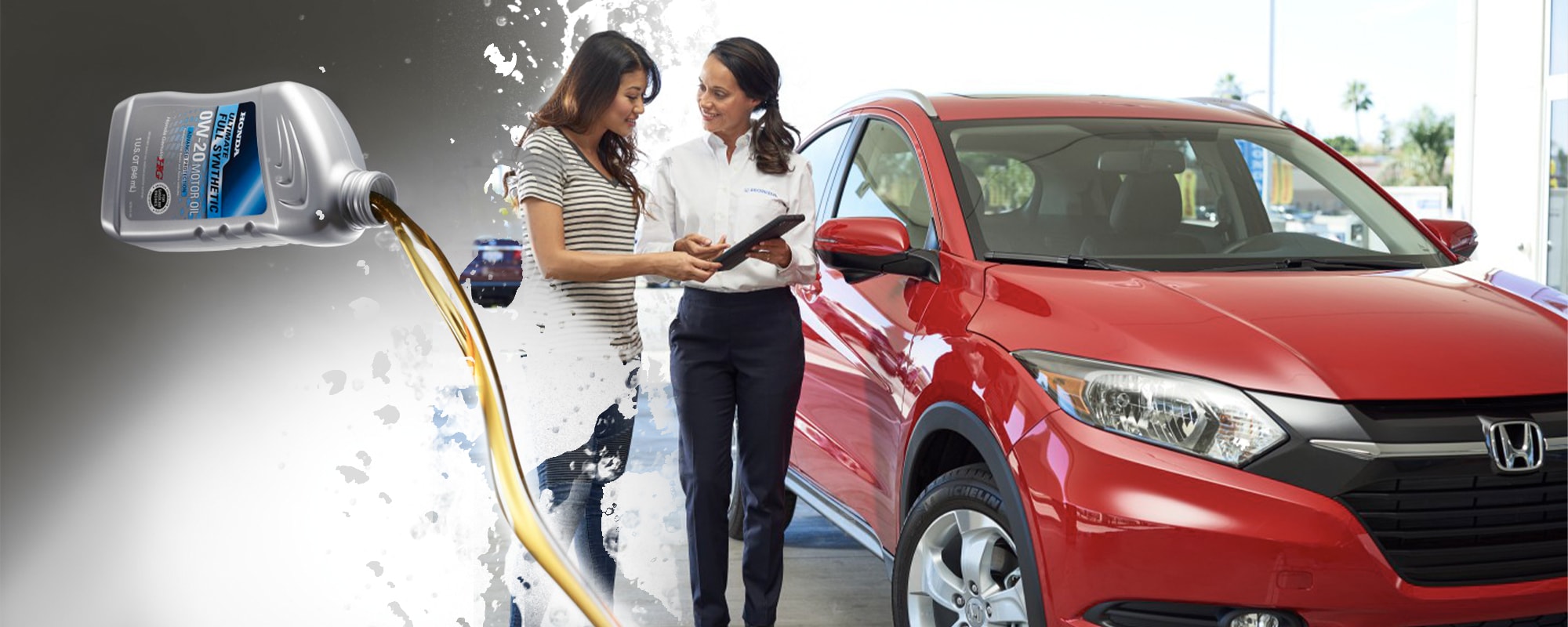 Schedule Your Next Honda Oil Change
In addition to comprehensive Honda oil changes, the service staff at Moon Township Honda will gladly take on any job to get your Honda model or many other makes and models back on the road and performing beautifully. Contact us today or schedule your next Honda oil change by using the form below!
Hours
Monday

9am - 8pm

Tuesday

9am - 8pm

Wednesday

9am - 8pm

Thursday

9am - 8pm

Friday

9am - 6pm

Saturday

9am - 5pm

Sunday

Closed
Make an Inquiry